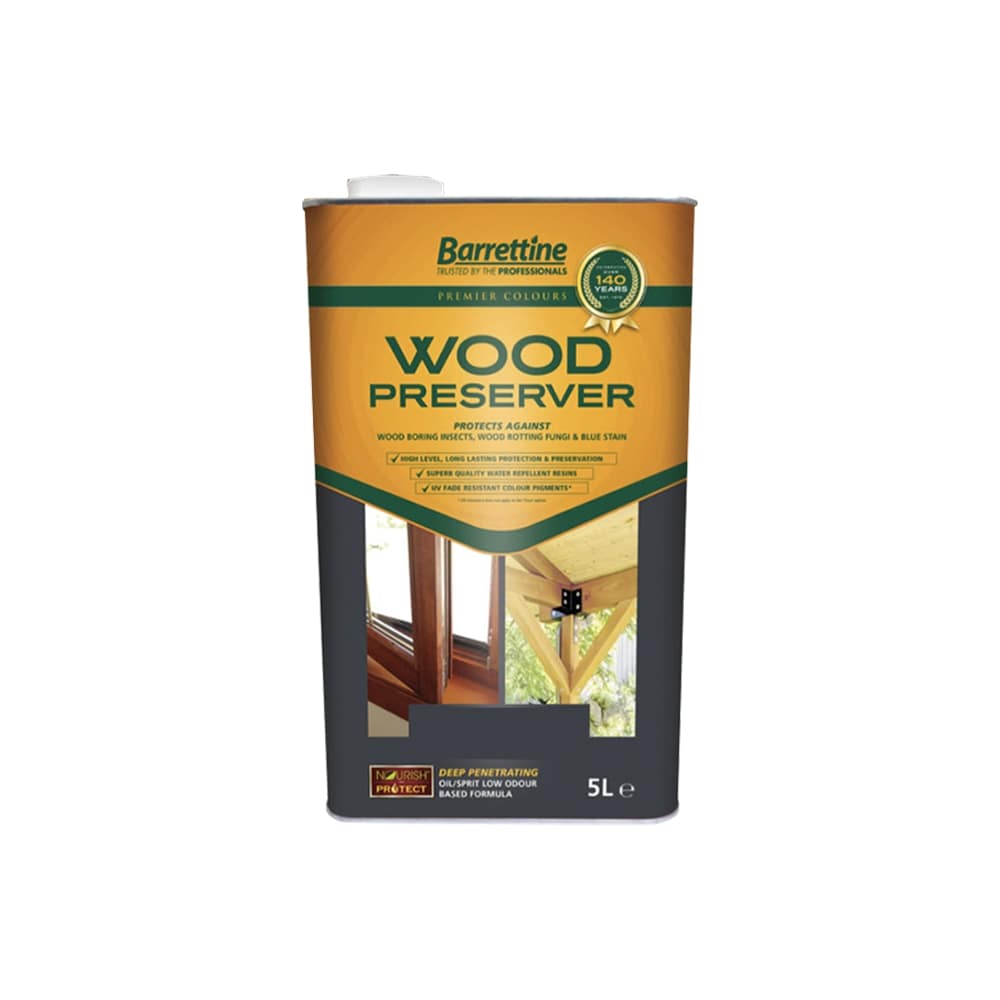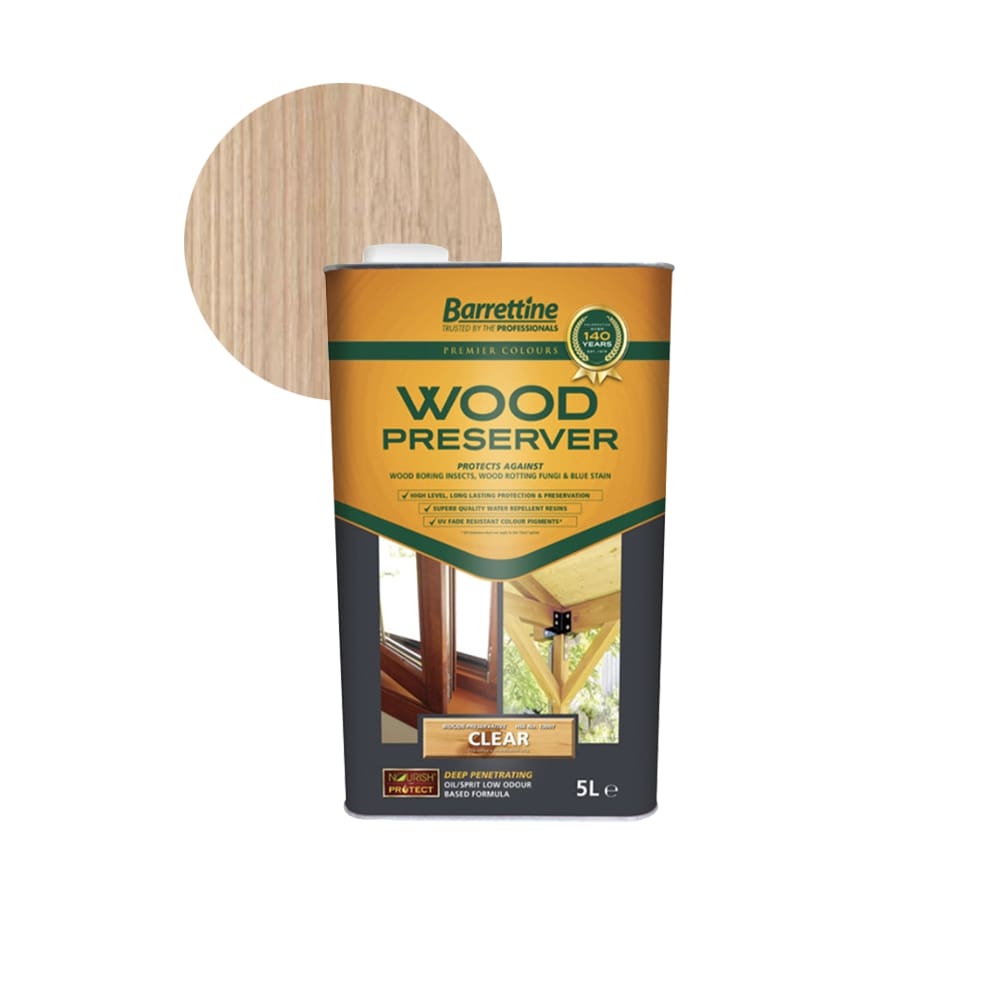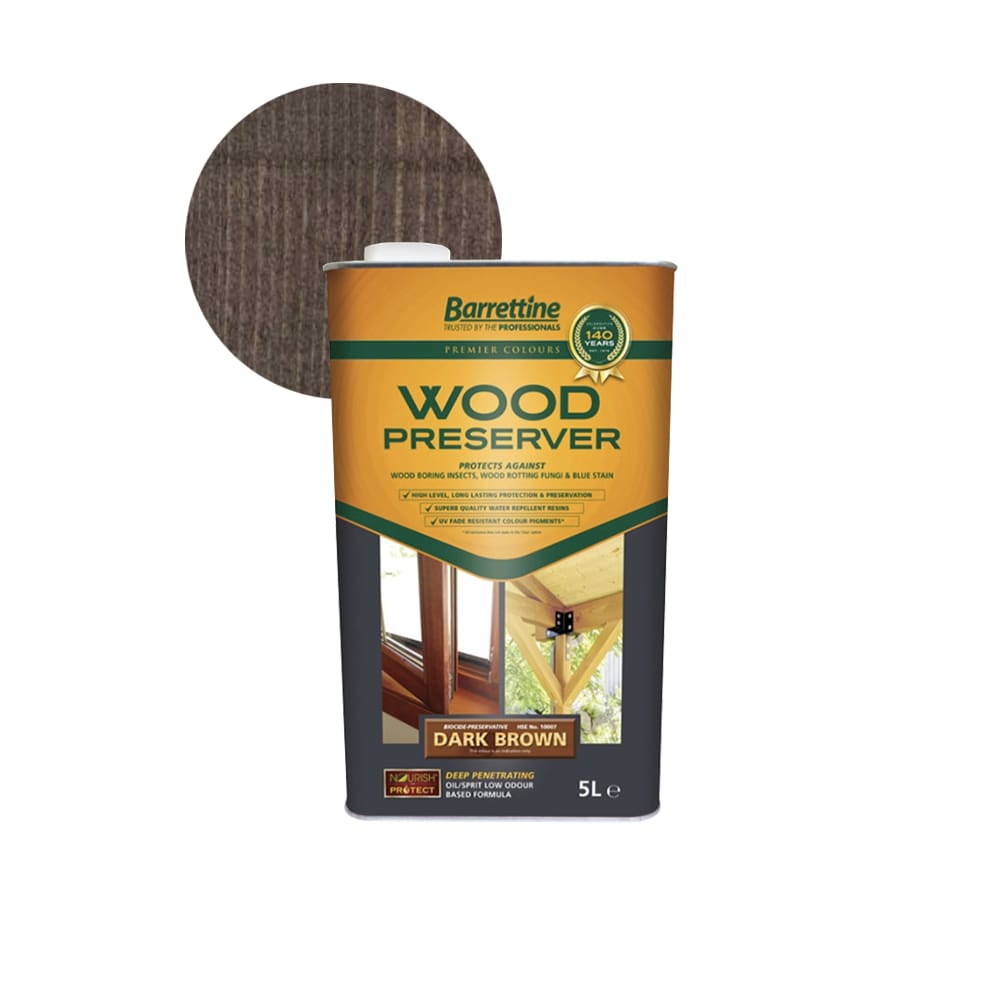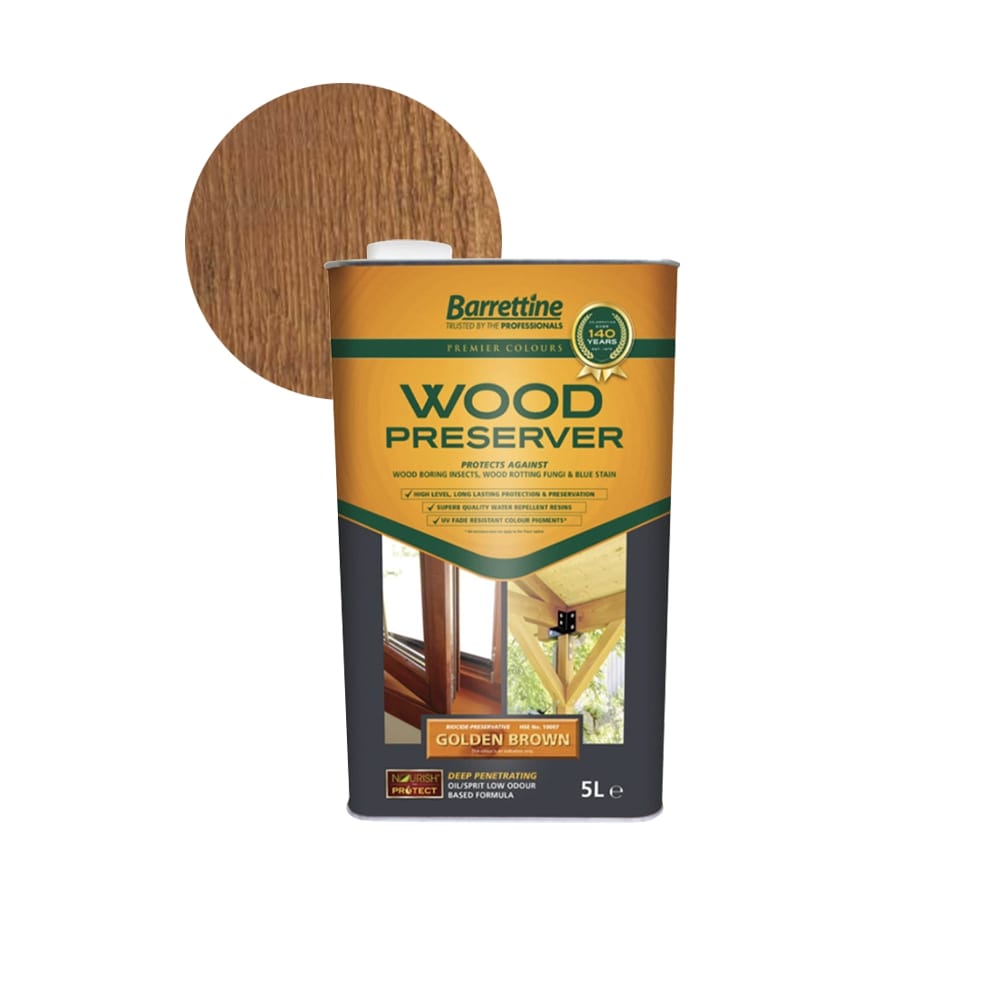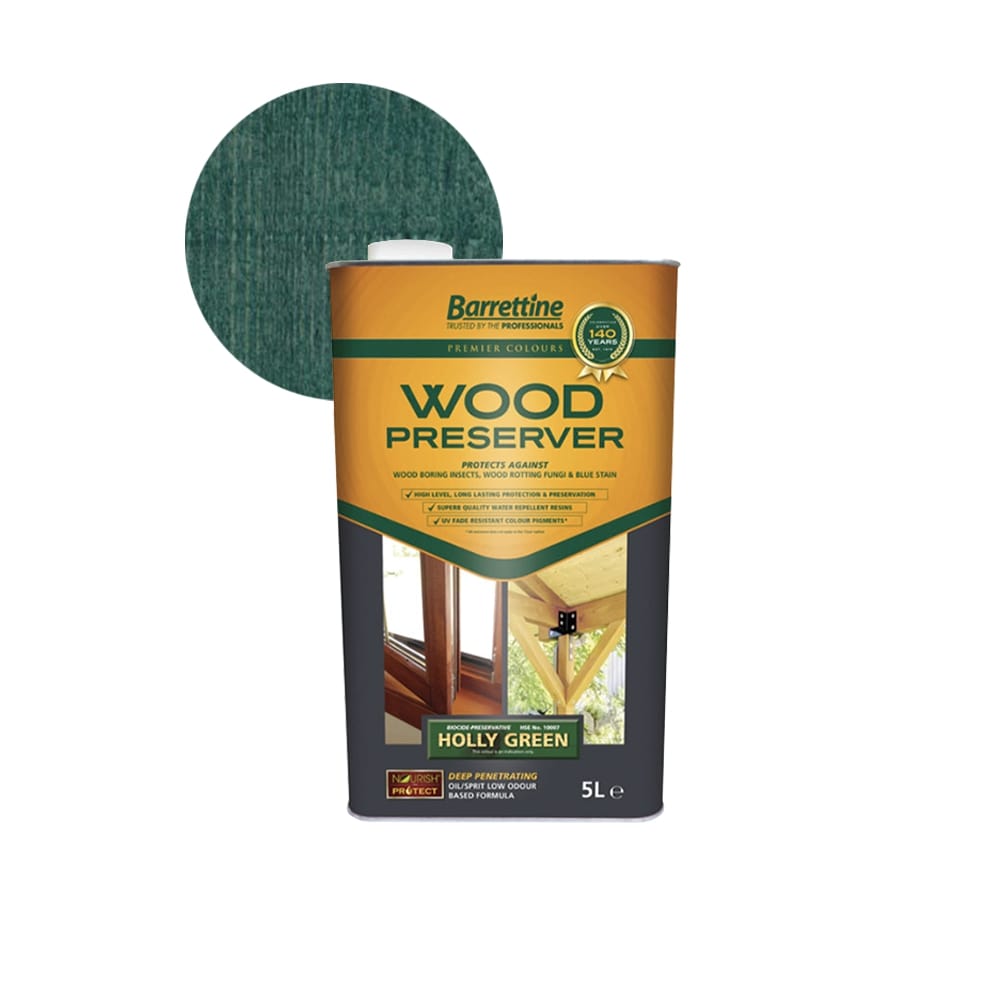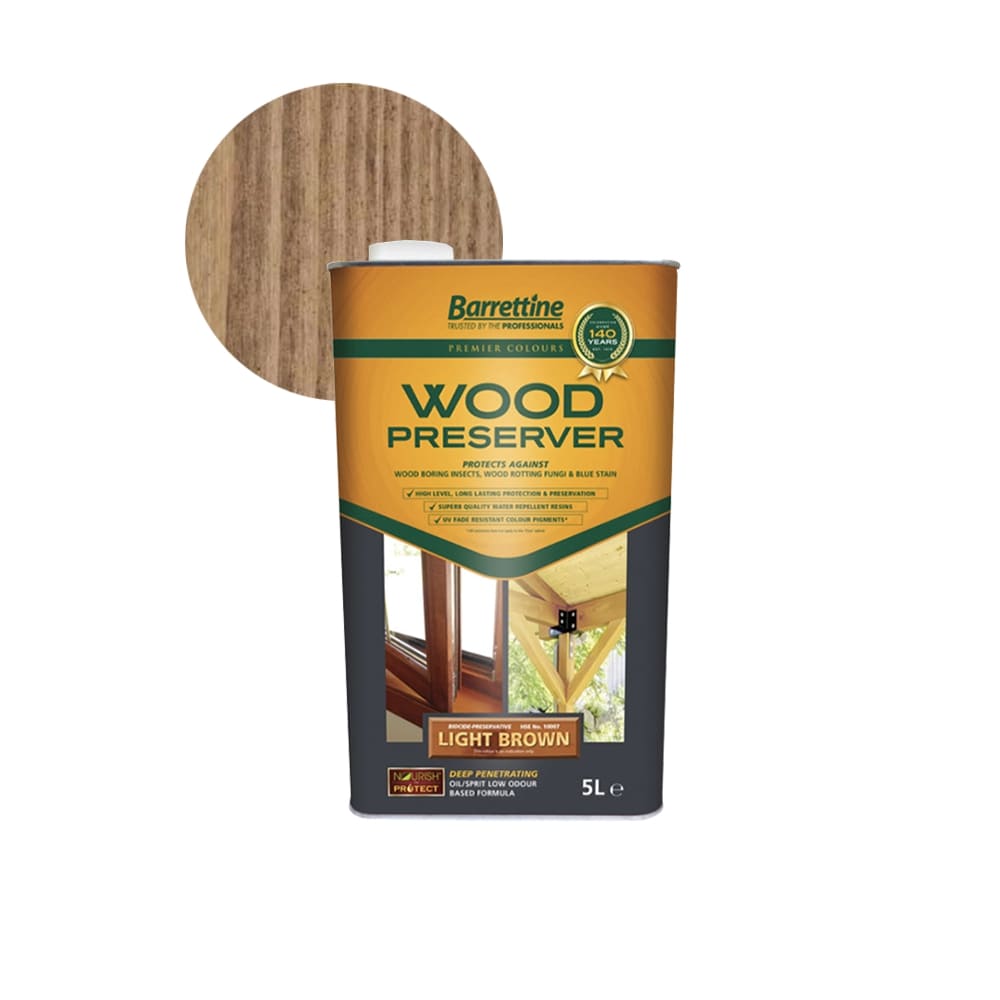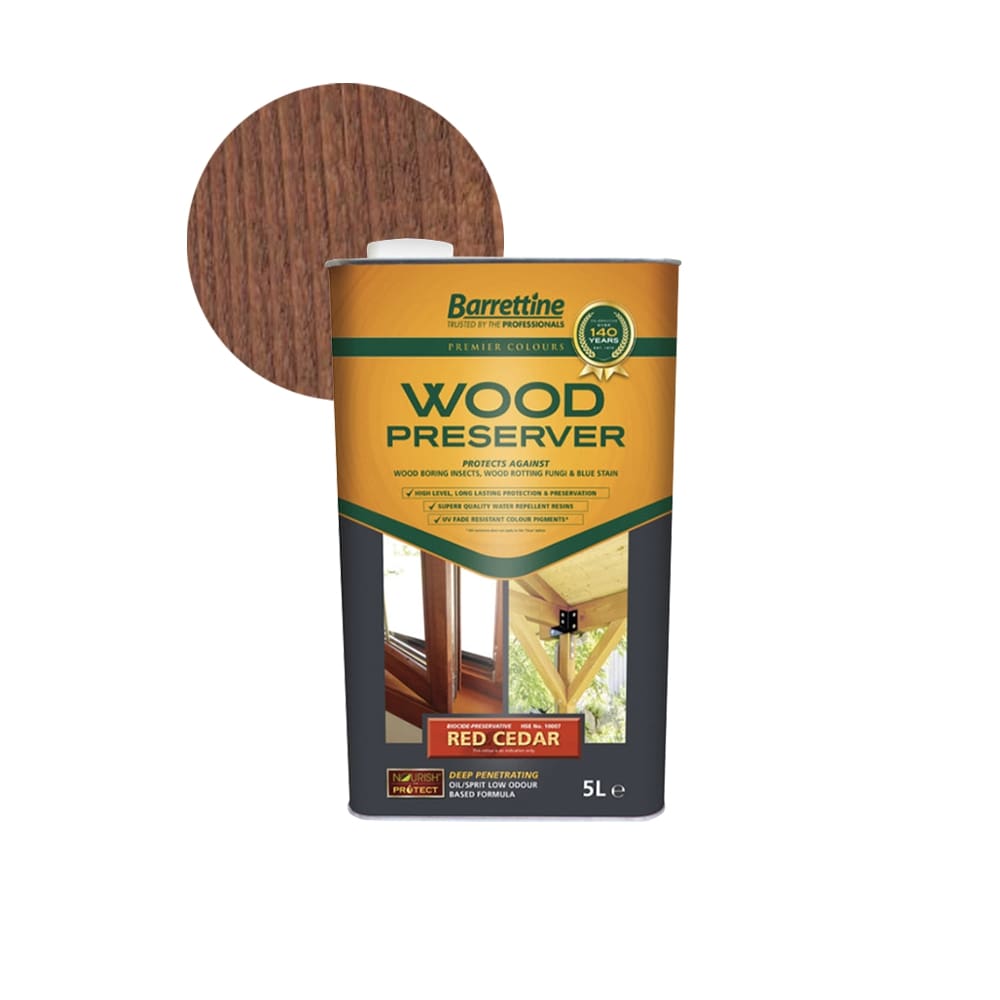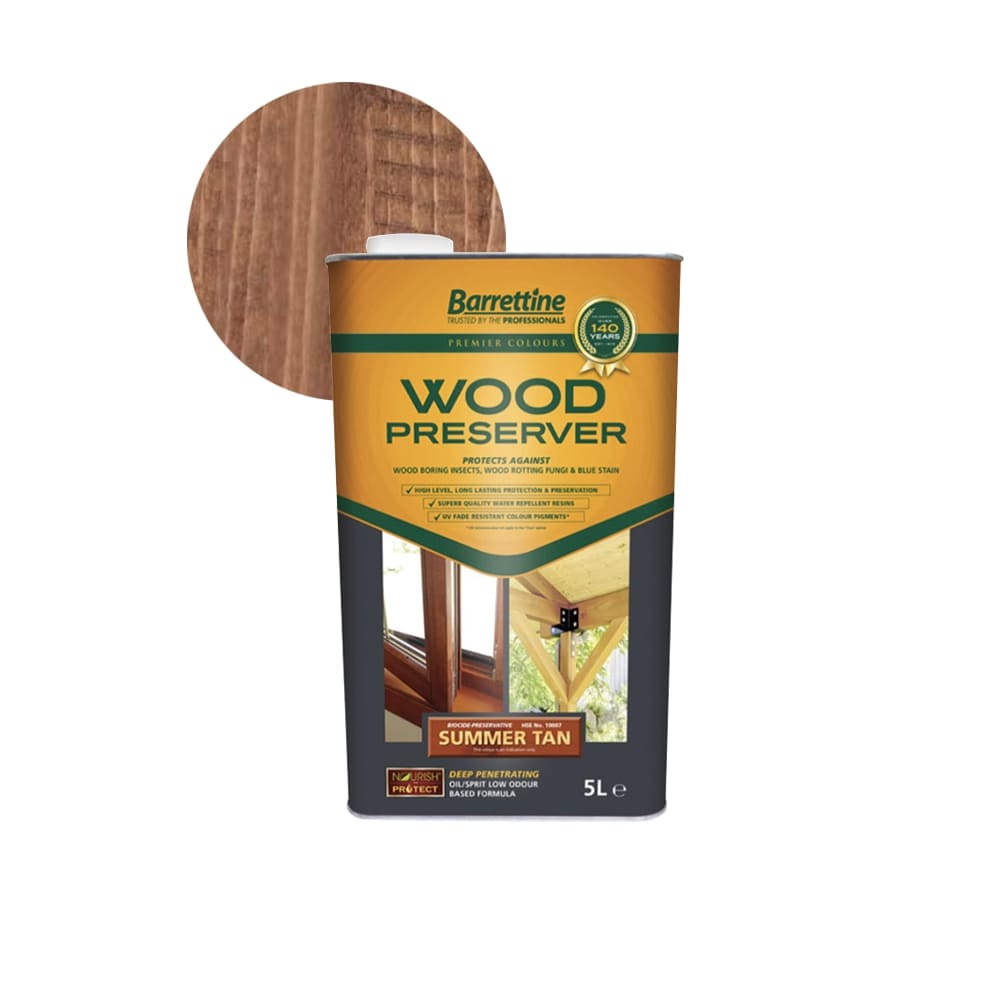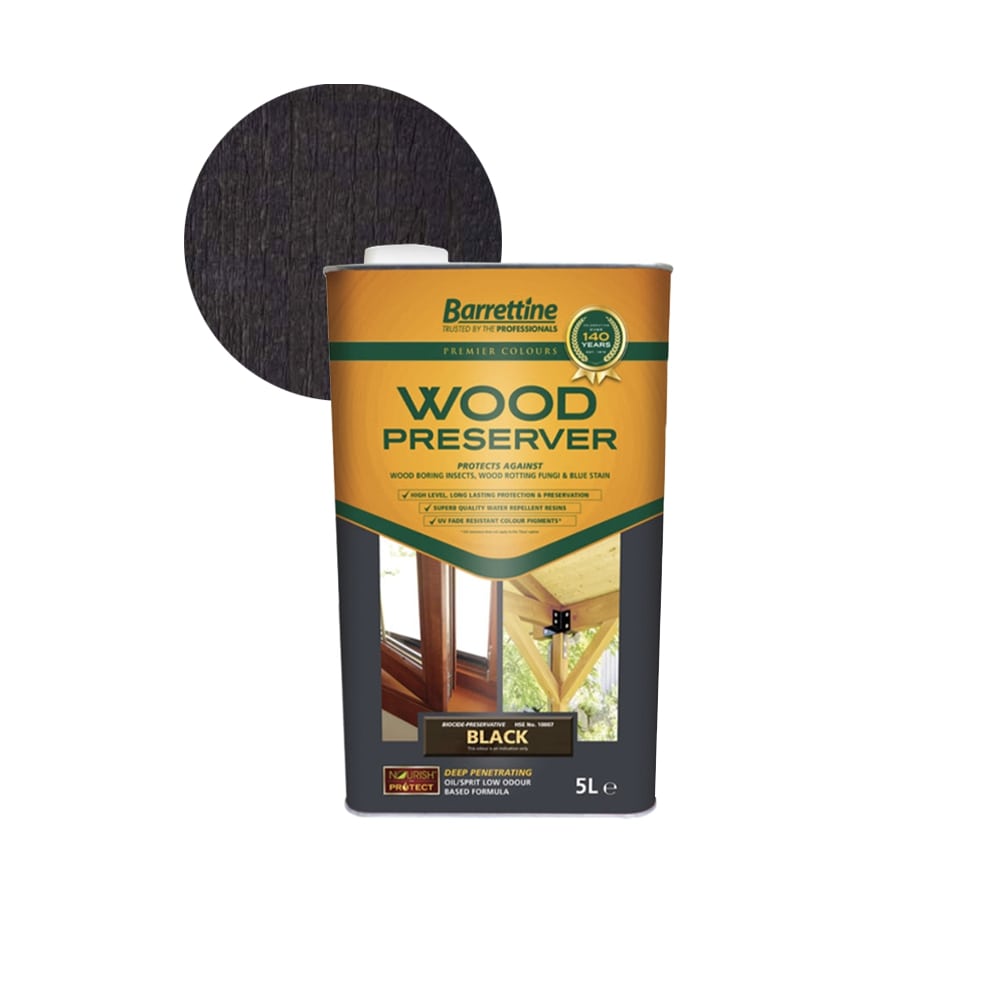 Barrettine Premier Wood Preserver 5 Litres
For , you will need
Surface type and application can vary coverage
Out of Stock
Only
21
Available, remaining will be back-ordered. Please contact us if part dispatch is required.
Barrettine Wood Preserver provides superior protection with its higher content of binders and resins, allowing for deeper penetration of active biocides into the wood fibres for a longer-lasting effect.
It provides durable protection for exterior bare wood and timber such as fences, gates, cladding and wooden sheds.  It will guard against wood destroying fungi (or wet rot), wood discolouring fungi and wood boring insects, leaving a semi transparent satin/ matt finish that allows the character of the wood to show through.  Water repellent resins will leave moisture to bead on the surface.  The coloured versions contain pigments that are resistant to UV fading.
Available colours:  Black, Clear, Golden Brown, Holly Green, Light Brown, Red Cedar, Summer Tan
SPECIFICATIONS: